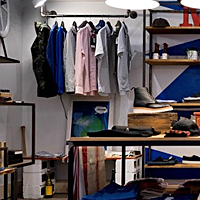 Owners of small businesses often try to handle all of the bookkeeping tasks on their own when they are in the early days of their business venture. Once the business becomes successful, though, they wonder whether they should hire a full-time employee to handle these tasks, or if it may be smarter to outsource their bookkeeping duties. We are here to explain to you the various benefits of outsourcing bookkeeping services for small businesses.
Outsourcing Allows You to Focus on Your Entire Company
You will be able to concentrate on overseeing all the aspects of your company once you outsource the bookkeeping responsibilities to a professional company. When you take your focus off all aspects of your company by performing necessary bookkeeping, you may overlook certain issues that you should address immediately to ensure the success of your company.
Outsourcing Saves the Company Money 
When you outsource your bookkeeping, you only pay for the time the professional spends on your specific tasks. Your company does not pay a full-time salary for an employee or benefits. As a result, the company saves money that you can allot for other expenditures within the company. Certain areas of the company may require additional employees, pieces of equipment or supplies, and you will be able to provide them with the money you save by outsourcing the company's accounting tasks.
Expert Services
Since a bookkeeping company specialises in various accounting services, you receive expert attention to all your company's bookkeeping needs. At times, this expertise exceeds what a full-time employee may be able to contribute, as the bookkeeping company deals with all types of situations that an employee may not have exposure to in his or her job.
Flexible Options

With a professional accounting firm, you can select what tasks you wish its experts to address for your company. You may not need for the company to perform the daily bookkeeping tasks for your business. Maybe you want to outsource your bookkeeping issues only at tax time. Instead of paying for a boatload of services that you are not going to take advantage of, you select the exact services to hire the accounting professionals to perform for your business.
Routine Updates of the Financial Status of Your Company
A professional bookkeeping company will provide you routine updates on the financial status of your business. The company will provide you with an objective point of view on where you should improve your company in some cases.
With all the benefits that are connected with outsourcing bookkeeping services for small businesses, there is no need for your business to hire a full-time employee. Free yourself from keeping the books for your business today to reap all these advantages. You will be able to concentrate on tasks that are more important.