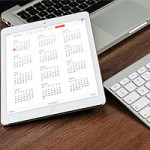 For a business, one of the most perplexing topics and tasks is bookkeeping and accounting. This is especially true for new businesses. However, the task does not have to be daunting and can actually be pleasant.
Today, there is a long line of accounting software's and services that are quite beneficial. In fact, proper software usage and setup in bookkeeping and accounting can save your business a lot of financial and emotional headaches.
Why Accurate Accounting and Bookkeeping are Important
Accounting is a list of financial transactions, coming into your business and going out. It is important because it helps you see the profit margin of your business. It is also helpful for analyzing expenses and income for better business decisions.
Accounting and Bookkeeping Software
The use of proper software for accounting and bookkeeping can have numerous benefits. For one, a business can generate different reports such as cash flow, profit and loss, analyzing profit margins, balance sheets and many other reports that can show how your business is doing financially.
Necessary Reports and Sales
Reports can also be generated for required State and Federal forms such as taxes, sales, payroll and income taxes. Moreover, innovative accounting software can make filing taxes a whole lot easier plus it requires minimal amount of time.
Setting up an Accounting System
Although most software is pretty simple to set up, many businesses do not have the time to do the bookkeeping or accounting. In addition, the time it takes to learn new software can be used to focus on your business instead. In fact, if you are not financially inclined then it is best to hire a professional service to take care of your books and accounting needs. This is especially important if you are setting up a new innovative accounting system. In truth, when you have an accountant or professional service help you set up the accounting system properly the first time, you will have more accurate books and a lot less headaches.

Maintaining Your Account
Once you have selected your accounting system, you then need to learn and maintain the program and your records. The learning process will be directly reliant on the solution or program you embraced. However, maintaining the system is consummated mainly by two things:
1. Utilizing the System – When the accounting system is set up, you then need to utilize it correctly. For example, all charges, refunds, checks, bills and transactions need to be entered properly.
2. Merge Your Bank Statement – the best way to accurately maintain your accounting system is by merging your bank statement with your accounting system each month. In other words, compare all transactions from your bank account with your accounting system. Make sure that they match up and that you balance.