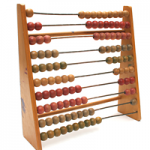 If you are new to business, then you may not 'yet' realise how important professional booking services are to you. And, if you have your own start-up business, or if you have been in business for some time, then it is unthinkable to rely solely on personal bookkeeping knowledge to keep your business afloat. Why is that? Because, tax laws and the legalities regulating commercial transactions change frequently, often from year-to-year that is why hiring a professional bookkeeping service is vital for a business's success.
Quality bookkeeping services can ensure that you don't pay more taxes than required, and that detailed records are kept and bills structured in a way that does not tie-up funds; monies to be used for other business transaction when needed. With that said, knowing what a professional bookkeeper can do for you important, so you know how to best use their services.
Bookkeeping Services in a Nutshell: Here is What Bookkeeping Partners can do for you
Make business easier – running a business is not for the faint at heart, it is often a very stressful experience, especially for new entrepreneurs, and for those whose business is struggling to pay bills on time. But, it doesn't have to be that way, when you hire Bookkeeping Partners. Our seasoned bookkeepers will take the burden of keeping records off your hands, so you don't feel overwhelmed and burdened, letting you focus on the joy of running your business, instead of worrying about it.
You are not alone – starting and running a business can make business owners feel all alone, but you won't feel that way when you make us your business bookkeeping partners. We have many years of experience and can assure you that your business affairs are running as smooth as can be, it means a lot to know you are not all alone in your venture, especially when you have trained and very experienced bookkeepers helping you manage your business records on a weekly, monthly or quarterly basis.
Accurate and reliable reports – these are the backbone of every successful business, and we will provide you with a Procedures Manual that will clearly and transparently outline every aspect of the bookkeeping services we are providing for you and your business. In this way, we can help you to reduce your bills, structure payments and payroll in the most efficient way possible.
There is much more we can for do for businesses, and we are always excited to help our clients become successful in their endeavours. For more information on how Bookkeeping Partners can custom cater to your business's specific bookkeeping needs, we invite you to call us today for a free, no obligation consultation.