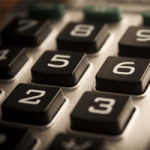 Without accurate bookkeeping and accounting services, your company will not understand how successful it is in the business community. In any business, usually one of biggest expenditure is payroll.  Your staff is the most important asset in your business therefore it is very important that you are paying them correctly and ensure that the records for payroll purposes are correct at all times. Records such as these allow the company to keep track of labour costs along with certain tax liabilities, superannuation liabilities and other information. In addition, employees deserve the correct pay for the hours that they perform their job duties each week.
Accurate Records to Calculate Labour Costs
Quality services for bookkeeping and accounting help the company calculate labour costs throughout the year for a variety of purposes. Budgets, loan applications, shareholder meetings and other aspects of operating a business depend on accurately reporting on the expense of paying the employees.

Keep Track of PAYG Withholding Liabilities
The Company's employees pay taxes to the government through each of their pays. You must in turn report and pay these taxes to the Tax Office on behalf of your employees on a monthly or quarterly basis.  Having a reliable payroll system, enables helps your business to keep track of the PAYG withholding deducted from your employees and forward this to the ATO. If your record keeping is inaccurate in this area, it could cause your business a lot of headaches at the end of the financial year when the figures needs to be reconciled with the ATO records. Save your company issues by ensuring that your payroll records, bookkeeping and accounting services are accurate in all areas.
Payroll Records should include records of Superannuation Liability
Superannuation is a mandatory payment to employees who earn more than $450 per month.  It is therefore important to have a payroll system that would correctly calculate superannuation liabilities so that the business can send the payments through a clearing house to the employee's superannuation funds.
Payroll Records Often Include Annual Leave and Sick Leave Entitlements
Often, payroll records also include tracking annual leave and personal leave entitlements for employees. Through a notation on the payslips, employees understand how many of these days they have left to take advantage of at any given moment.
Employees Are Entitled to be Paid Accurately Each Pay Period
Each year, different industries issue minimum wages scales to protect certain employees.  Applying the correct pay rates and penalty rates according to your industry is very important as this can avoid costly penalties from Fair Work or other Industry bodies.   Having accurate accounting and bookkeeping services for payroll ensures that the employees receive the right amount of pay each payday for the work that they perform for your company. After all,  your employees are your most important assets and they are entitled to their money for the effort they put forth.
At Bookkeeping Partners we understand the importance of accurate bookkeeping and accounting services for payroll.  Contact us if you need assistance with bookkeeping and payrolls for your business.