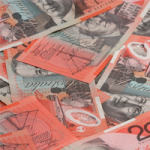 Often, there are times when clients fall behind on their payment agreements with your company if your business is similar to others today. When you fail to solve this issue in an effective manner, it may negatively influence the overall profitability of the company. You may believe that the way to proceed with this issue of past-due debts is to designate the job to one of your full-time employees, but this is the costliest way. Instead, you should consider accomplishing this task by outsourcing to our professional company that provides a debt collection service along with other bookkeeping and accounting services to your company. Just read the reasons why we say this here in this information.

1. You Obtain the Services of Experts
The primary reason to hire external help to collect your debts is that you obtain the services of experts. Our professionals deal with the debt collection service daily as part of our company's offerings to our clients. They understand how to communicate effectively with your clients who are past due to receive their cooperation. In addition, our pros will arrange payment plans for those who wish to pay but cannot pay in one lump sum at the moment of contact. On top of this, they will follow up to ensure that all clients are living up to their agreements.

2. Our Pros Perform All Debt Collection Tasks for Your Business

When you hire our company, our pros perform all debt collection tasks for you. You will be free to turn your attention to other important areas of your company. This allows you to catch and remedy other business issues before they turn into major setbacks. We guarantee you that we will bring your past-due amounts in a timely fashion and at an affordable fee. In fact, it is less expensive to hire our company than it is to pay a full-time employee to perform collections since you will not need to pay benefits such as insurance, and that you only pay us for our time.
3. We Solve Present Debt Issues and Prevent Future Ones
Not only do we cure your present issues with past-due debts, but we also prevent future ones whenever possible. We accomplish this second part by setting up a debt collection regime that suits your specific business.
The above are all the reasons why you should enlist the help of our external company to solve your past-due accounts through our debt collection service. Of course, you also should inquire about all of our bookkeeping and accounting services here at Bookkeeping Partners. We ensure your satisfaction.