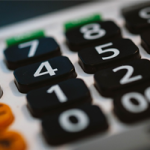 When running a business, it is important to keep accurate financial records and keep track of expenses through the use of reports. These reports are often referred to as a budget report and financial report. Although the terms are sometimes used interchangeably, they are both considerably different in content and goals.
As a business owner or financial planner, knowing the difference between budget reports and financial reports is imperative for the business.
Budget Reports
Budget reports are records that show the numerous budgets at any particular time or day. For instance, budget reports can contain sales and marketing, operations or production. The goal of this type of report is to define the amount of funds per area and how successful the funds are utilized in each department.
Additionally, budget reports only shoe a business's incoming and outgoing expenses and cash flow. However, it does not report on how well a company's finances are doing but only how the money is spent.
Financial Reports
Financial reports are detailed reports and analysis of how a business is doing financially. The repost incudes all the areas of the budget report plus a summary of all liabilities and assets. This enables the viewer or owner to ascertain the company's net worth. In fact, it is the net worth that represents how much the business is worth. As well, the financial report is comprised of an analysis of the figures and an itemised calculation of how well the business will do in the future based on a core financial plan.
Usefulness and Function
A budget report is done to demonstrate how a business is managing its finances. Generally, the accountant prepares the report and the manager reviews it. The objective of the report is to show how funds are being spent and how much is available for new items or services. Annual budget reports are created for shareholders and investors. However, some potential investors use financial reports for their primary research.
Financial Development
Both budget reports and financial reports can be utilized to create a solid financial plan for a business. For instance, financial developers and planners can use the businesses net worth to define how to manage the liabilities and assets.
Additionally, budget reports will show where budget cuts are needed such as for paying off liabilities or setting funds aside. And with annual financial reports along with the budget reports a business will have accurate numbers of their immediate financial condition and overall worth.