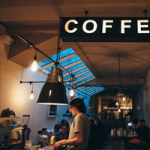 It's true, efficient and accurate bookkeeping contributes to a successful business, a lack of it is the main reason why companies fail. So, if a new company or small business is having trouble finding the money to pay the next bill, it may only be a simple adjustment in their financial management to solve the problem. How is that possible? It's possible by efficiently structuring payments, collections and debt in a way that benefits the business.
Efficient and Accurate Bookkeeping – The Secret to Success
It really is no secret – accurate bookkeeping is the glue that keeps businesses afloat and sailing towards successful shores. No matter how skilled businesses people are at what their business does in creating, producing and marketing the wares and services they provide, but it is the tracking, collecting and balancing the income and outflow of funds is where gets lost of mismanaged. When that happens, it could jeopardize a company's very ability to function and thrive.
It is definitely discouraging to hear of businesses failing, especially to new business owners who have invested so much of their own time and money into their companies. But, the sad truth is that most business failures could have been avoided with efficient bookkeeping. How do business owners and managers find themselves in bookkeeping trouble? It is simple to understand how this can happen to anyone.
New business owners take on the role of bookkeeper, manager and employee, and, because this is often taxing on one's time, energy and focus, it creates a working environment where record keeping is lax. This can lead to late payments, uncollected debts and credits, and could freeze up funds needed to promote the business or purchase stocks. It sounds like a mess, and many get themselves into it.
If you find yourself in a similar mess – having difficulty balancing your books, keeping records of sales and credits, or finding it difficult to pay the bills on time, then you definitely can benefit from efficient and accurate bookkeeping service of Bookkeeping Partners Melbourne.
Our professional bookkeepers can help reconcile bank and credit statements, track and record income, GST liabilities, purchases, payroll and taxes, thus making sure that all of your business and personal financial affairs are accurate and transparent.