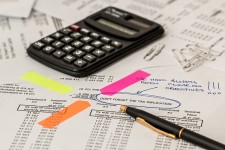 Bookkeeping duties are an essential part of operating a successful business. When your business starts to grow at a substantial rate, it is best to turn to outsourcing bookkeeping services to a reputable company. You must only depend on the services of a company that performs it procedures in the proper manner and with complete transparency. Accuracy is crucial for one thing, and the bookkeeping company should keep you informed of your financial conditions at all times.
Why Transparency Is Important
Transparency with bookkeeping services is important since you will not be able to gauge the profitability of your company without understanding its financial status. Other reasons this is crucial to the success of your company are that your stockholders will want periodic financial reports and financial institutions will require certain records to approve loans for additional operating capital.
Lack of Accuracy May Cost You Precious Funds
The reason that the outsourcing company needs to perform all bookkeeping procedures in a precise manner is that the lack of accuracy may cost you precious funds or profits. For one thing, you will not understand where you are spending an excess of funds if your figures are inaccurate. In addition, if you fail to report your profit margin correctly, you may not receive that new loan the company requires for expansion. When payroll is wrong, your employees' loyalty may wane to the point that they do not work up to optimal levels.
Bookkeeping Services That You Can Effectively Outsource
When outsourcing bookkeeping services, keep in mind that you can hire a reputable company to perform the following tasks for your company:
• Sales records
• Purchase information, including payment schedules
• Income records
• GST liabilities
• Reconciliation of credit transactions and bank statements
• Revamp of filing system of all the company's paperwork
• Payroll records, including payroll taxes and leave accruals along with superannuation details
• Debt collection
• Receive bookkeeping training to help you understand your own record-keeping system
• BAS details and possible filing for a one month extension to make related payments
• Other pertinent bookkeeping services
You can depend on Bookkeeping Partners when it comes to outsourcing bookkeeping services for your company. We offer our services on a schedule that fits your company's needs ranging from a weekly to a quarterly basis. Your company can take advantage of one or all of services depending on your specific needs. Our company works with small businesses up to multi-million dollar corporations. We guarantee your satisfaction with our level of quality and transparency.