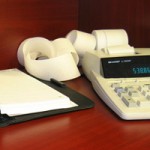 It's true, every business is different, but there are some things that remain the same in all commercial dealings – bookkeeping, and the need for auditing and monitoring financial transactions. Because every industry is unique, bookkeeping and accounting should be geared to accommodate these difference in a way that is transparent, so that no room for errors or unauthorized alterations can be made.
Pharmacy Bookkeeping and the Importance for Auditing and Monitoring
This is why pharmacy bookkeeping is important for auditing records and for monitoring all financial transactions, including recording purchase payments, tracking income from sales and services, and organizing credit payments and other business related bills, so that these can be scheduled in a way that maximizes the reconciliation of bank and credit debt obligations. Unfortunately, there is something that has plagued all types of business – inaccurate, non-transparent bookkeeping and accounting practices.
Bookkeeping for pharmacies is like having a partner in business, because effective bookkeepers work much closer with pharmacy owners than traditional accountants do, which is very helpful, especially for busy pharmacies. Professional bookkeepers often work with their clients on a monthly schedule, but it is not uncommon to have these effective bookkeeping partners available, on a weekly basis, for busy pharmacies.
Bookkeepers are an asset to any business, especially businesses like pharmacies that stock myriads of pharmaceutical products, health related wares and countless assorted sundries. In this regard alone, setting up a filing system specially catered to pharmacies, rather than using generic free software or general paper forms to keep track of business activities, professional bookkeepers can create an easy to use, transparent filing system for pharmacies that make running a business much easier.
This is especially true for smaller pharmacy owners who operate their own businesses, yet still manage to find time to balance their books? If you are a pharmacy owner or manager, and you feel like you could use some 'help' with payroll, taxes, auditing and monitoring your business's financial activities, to eliminate error or unauthorised altering of documents, then let Bookkeeping Partners be your partner.
We are a customer oriented company that focuses on developing long-term business relationships with our clients. Providing years of experiences and knowledge in all areas of bookkeeping, we can help you with administrative services for pharmacies, payroll taxes, record keeping, track income and purchases, and much more. Please feel free to contact us for more information about how we can help you and your pharmacy thrive.