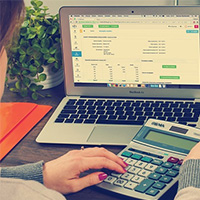 When your Retail Business begins to thrive on such a level that the paperwork is consuming too much of your time and effort, it is time for you to hire one of the Professional Bookkeepers available today. Since your business is not yet large enough to afford to hire permanent employees to perform all the accounting paperwork that your business is now generating, outsourcing this task to a professional in the field of bookkeeping is an ideal solution to the issue. Read all the benefits you receive from this action here in this information.
You Will Save Money
When your bookkeeping duty is outsourced to a professional bookkeeping company you will not need to pay ongoing salaries and benefits or provide workspace for the additional staff.  The business will prosper faster as the overall profit will increase since your expenditures are lower than if you hired additional full-time staff members.

Services That Professional Bookkeepers Will Provide to Your Business
Bookkeepers from a professional company will record sale receipts and invoices, record purchases, reconcile suppliers and organise on-time payments. They will also reconcile credit card and bank statements to ensure both are always up to date. Professional bookkeepers will create an effective filing system to organise all your paperwork for your Retail Business. Payroll will no longer be an issue as these bookkeepers are proficient at performing all tasks associated with this duty such as understanding industry awards, calculating entitlements, superannuation, PAYG certificates, workcover and payroll tax.
From the tracking of GST liabilities to checking with industry benchmarks, professional bookkeepers will make sure that you comply with ATO requirements and ensuring timely lodgment of Business Activity Statements, Superannuation and Payroll Tax.

Higher-Quality Services Than From Employees
By outsourcing your bookkeeping duties to a professional, you often receive higher-quality services than from your employees because as a professional bookkeeper, they are required to keep their knowledge updated. Professional bookkeepers are supported by bookkeeping and accounting associations therefore there is a requirement to have certain number of hours of professional development each year to keep up with current legislations.
Your Retail Business will benefit from the services of Professional Bookkeepers beyond the above reasons. Do not allow your paperwork to take your attention away from other administrative tasks at your company. Hire a bookkeeper today who has the professional qualifications to help propel your business to success while he or she solves one headache for you.